INTERNATIONAL SHIPPING

For international shipping we use...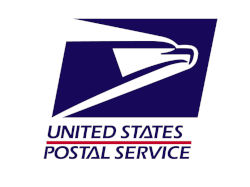 HOW IT WORKS:
All international shipments will be shipped by the US Postal Service. Services are based on WEIGHT.
**Small lightweight orders will ship FIRST CLASS INTERNATIONAL (can range from $15-$35 or more)
**Larger orders that weigh over 4 pounds will ship INTERNATIONAL PRIORITY MAIL (Can range from $45- MORE)
THIS ACTUAL SHIP COST WHEN BOXED AND WEIGHED WILL BE ADDED TO THE ORDER AS A SEPARATE CHARGE
All orders are fully insured by us against loss or damage. We cover 100% and in the event of a loss we always refund the customer. We will ship items as a gift but the order totals must be entered into the system.
**ANY AND ALL TAXES, DUTY, AND GOVERNMENT FEES are the responsibility of the BUYER**
if you have any questions please email us:  islandcomfortfootwear@gmail.com