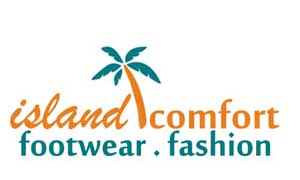 PRICING:
Pricing is set by the manufacturers by what is commonly known as MSRP.  Prices must be set at the levels required to maintain in good standing.  That being said, we are able to run special sales for holidays or special events.  We will advertise these sales at that time. Some may require a code to be added at check out.
When a manufacturer informs us that an item has gone off MAP, is a model that is being discontinued, or a color not moving forward, then we will add that item(s) to the SALE category link at the top of the page, so check back often to get some great deals on those items.   
___________________________________________________________________________________
DISCLAIMER:
At Island Comfort Footwear we sell only 100% authentic merchandise. We are authorized retail sellers of all the brands we have listed.  We are a true Brick & Mortar retail location.  We have hard copy manufacturers invoices and records for each and every item we sell.
We have a reputation to protect and our customers deserve truth and trust in us.
At Island Comfort Footwear, owners as well as all our employees, take this responsibility very seriously and have zero tolerance for any falsehoods or slander.  These cases will be handled by our legal team.